This article will explain how to pull a live view from a claimed Sensor and how you can view the counting line used by our algorithm
Step 1. Log in to the Hoxton Control Room by entering your email address and password. If you have not yet created an account, please refer to the installation guide in your welcome email.
Step 2. You will be taken to the control room and should see a page similar to the image below. Click 'Sensors' on the left-hand side.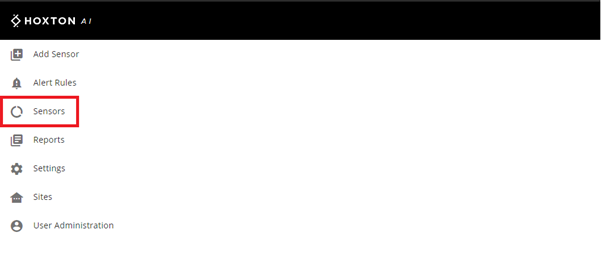 For instructions on how to link a Sensor to your account, please click here.
Step 3 .A list of any sensors linked to your account will appear, similar to the one in the image below. Click the name of the Sensor that you wish to test.

Step 4. You will be taken to that Sensor's page, like below. Click 'Get Frame' in the centre of the page.

Step 5. If the Sensor is properly connected, an up-to-date still image, similar to the one below, will be displayed.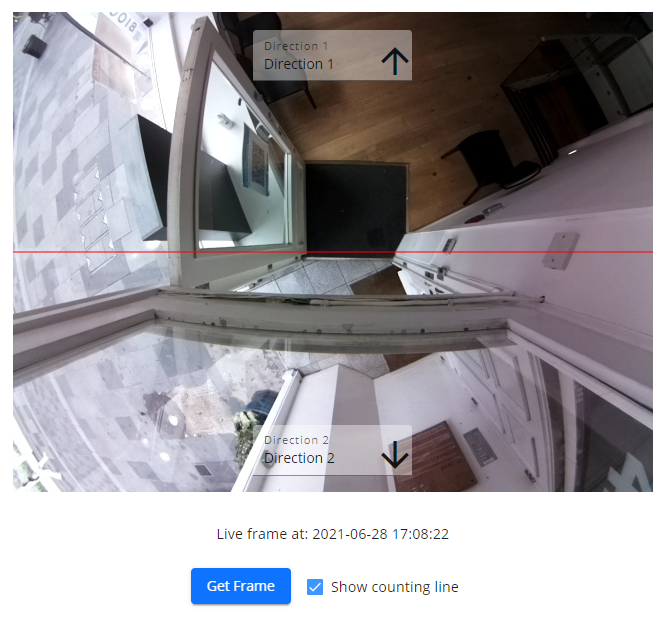 Checking 'Show counting line' will display a red line, which is used by the counting algorithm. To ensure accurate counting figures, the Sensor should be angled so that the red line is placed over the threshold of the doorway.