This article will quickly explain the steps in setting up a HoxtonAi sensor using ethernet.
Setting up a HoxtonAi sensor using ethernet is extremely straight forward and should be plug and play in most scenarios. Please see the network requirements page for more information.
Step 1. Connect the Power Over Ethernet plug to your mains power.
If you have access to active PoE points, you may simply connect your Sensor(s) directly, by using the supplied ethernet cable.
Step 2. Connect one end of the provided ethernet cable to the socket marked "Data and Power Out." Using a second ethernet cable, connect one end to the "Data in" port on the adapter, and the other to a data point that is connected to the network you wish to use,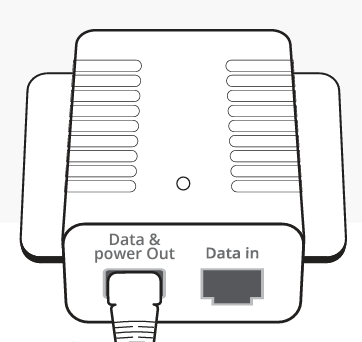 On some supplied PoE plugs, the ports "Data & power out" and "Data in" may be labelled "POE" and "LAN" respectively.
Step 3. Plug the other end of the cable into the Sensor.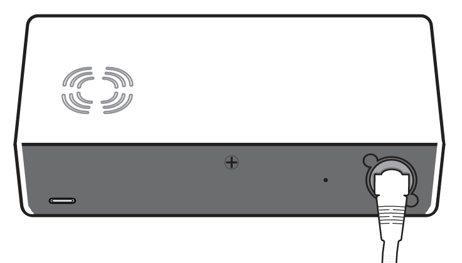 Check that the red LED on the side of the sensor is 'On' to confirm power is being delivered.
Step 4. Wait up to a minute for the Sensor to connect to your network, this can be confirmed by the green and red LEDs on the side being continuously lit.
To test your sensor is connected, please see these steps on how to pull a live view.