This article will provide troubleshooting tips for when nothing happens after you connect to the 'Hoxton Direct' Wi-Fi hotspot.
Step 1. Once you have connected to 'Hoxton Direct' on your computer, phone or tablet the below landing page should appear: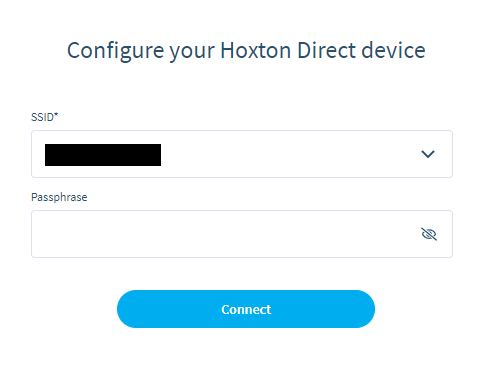 Step 2. If it has not appeared, please input '192.168.41.1' into the address bar of your web browser and press enter. This should bring up a connection page.
Step 3. If the Hoxton Direct connection page still doesn't appear, please try the same step in another web browser and on another device.
Step 4. If you are still unable to access the configuration page, please contact: support@hoxton.ai explaining the issue and the steps you have tried.