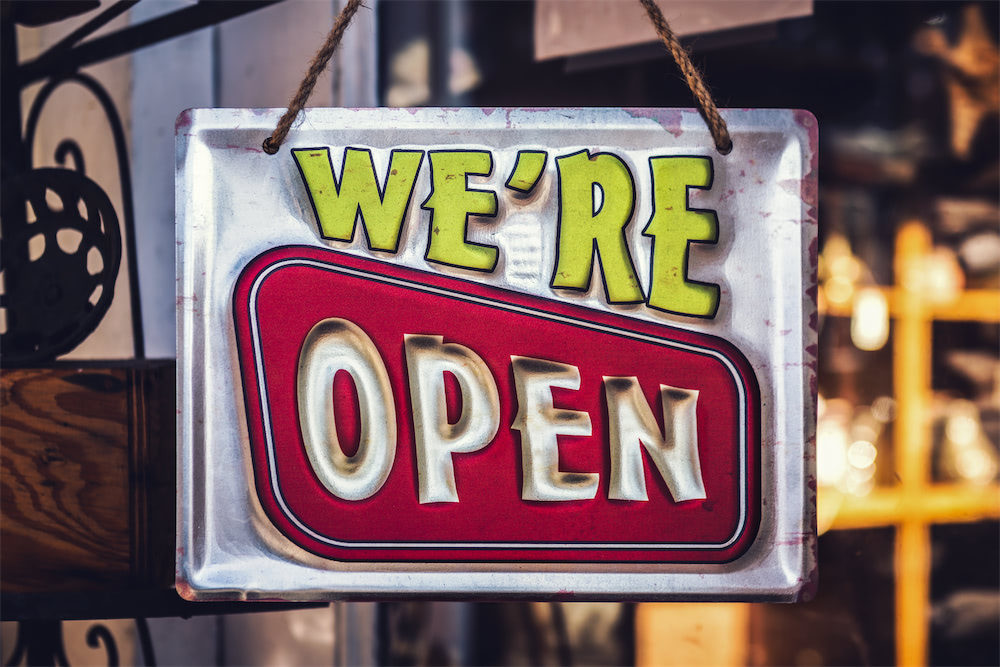 On December 8, 2020, William Shakespeare of Warwickshire became the second person to be vaccinated against COVID-19 outside of a clinical trial.
Bill, as his friends call him, who shares his birthplace with the iconic British bard, put a smile on people's faces as they joked "he's a jolly good Othello".
His vaccination marked a turning point. It showed we could beat COVID, end the pandemic, and get back to our lives.
Since then, about half of all UK citizens have been vaccinated against COVID-19. Public health experts hope that, with the vaccines, we can begin to return to normalcy.
So What Comes Next?
The pandemic's almost over. (We hope.) And if we're lucky, soon it'll be safe to do a lot of the things we haven't been able to do over the past year or so.
The UK government already has plans to reopen. Hairdressers, gyms, and restaurants are currently being allowed to open back up - with a few restrictions, of course.
If everything goes well, "Stage 3" will begin on May 17, in which hotels, movie theatres, and museums will be allowed to open back up. And on June 21, all legal limits will be removed, nightclubs will be allowed to open, and the world will go back to (mostly) normal.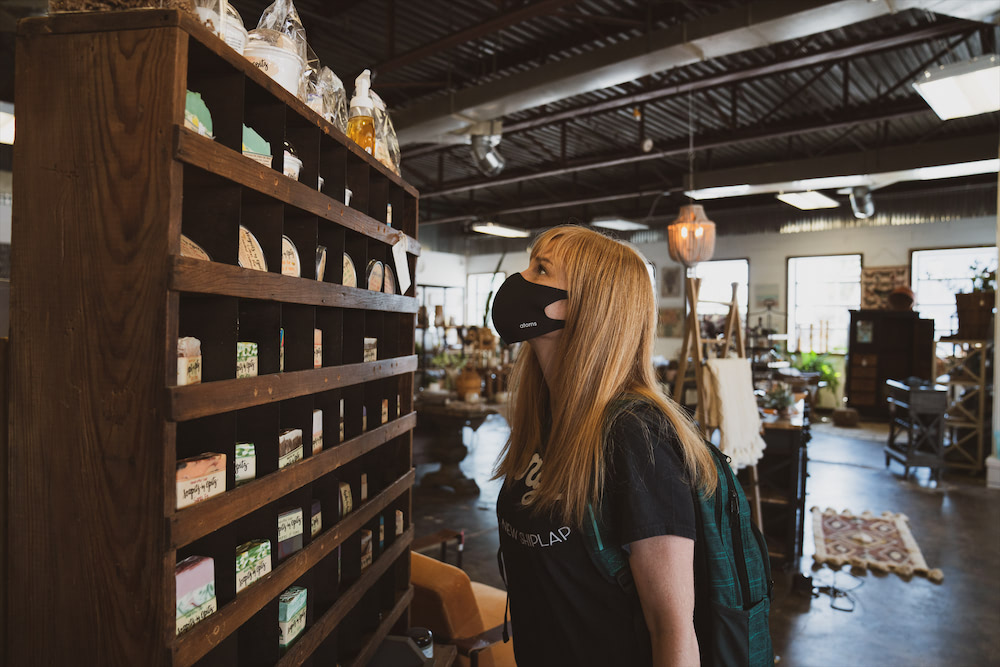 What Does That Mean For UK Businesses?
Obviously, this is good news. First, the public health risk will mostly come to an end. The economy will open back up, and people will go back to work. Then, they'll have more money to spend — meaning the recession should end, and the economy will likely take a turn for the better.
Even better, experts believe that come May and June, people will start spending a lot of money on leisure and fun. The reason? People got bored trapped inside their houses, and they want to enjoy their newfound freedom.
The surge in spending will boost demand for just about everything — and UK businesses will be poised to take advantage.
So Will Everything Just Go Back To Normal?
Yes and no.
Yes, because things will open back up. You'll be able to do most of the same things you did before the pandemic.
No, because we still have to be on high alert. There are still other variants of COVID-19 which may or may not be covered by the vaccine, and to protect ourselves from them, we're going to have to take some precautions.
Meaning we should still stay two metres apart when possible, for instance. And we should still wear masks indoors.
What Will Businesses Have To Do To Continue To Fight COVID-19?
Businesses will have to closely monitor their spaces. They need to determine how many people they can host safely, whether those people be customers, visitors or employees.
They'll also have to keep a pretty tight watch on whether social distancing guidelines are being followed. They don't want to incur the wrath of social media or the government — or worse, get hit with an outbreak amongst their employees.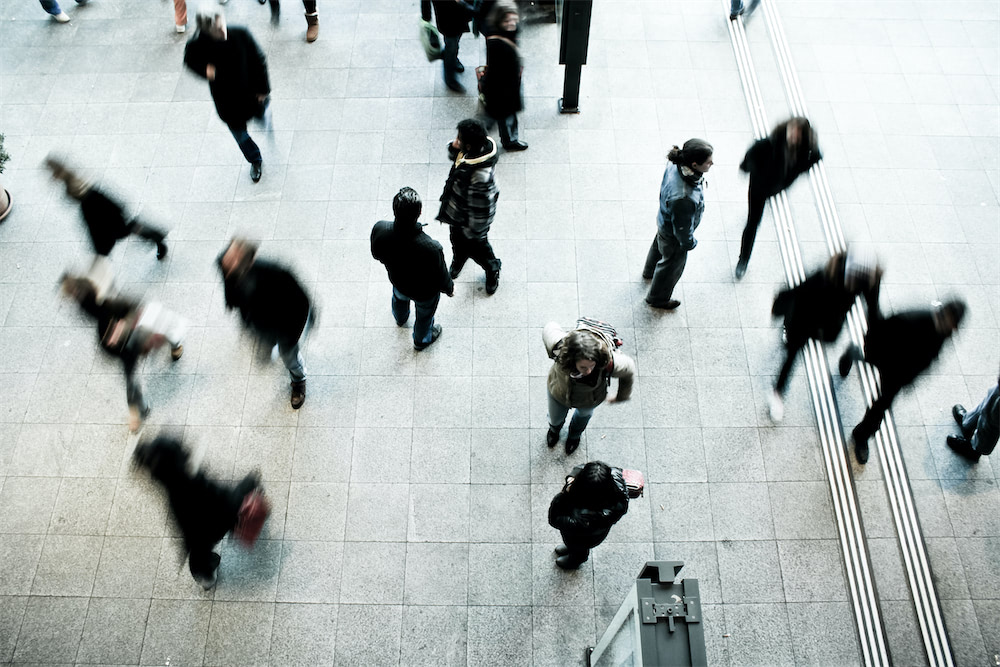 Occupancy Monitoring

Businesses will need to keep track of how many people are coming and going. They'll need to know where people are clustering, and therefore what areas may not be safe.
Enter occupancy monitoring. Occupancy monitoring (or real-time occupancy updates) gives you live data on:
How many people are in your space at any given moment.


When your occupancy limits are close to being breached.
This tells you instantly if there's a higher-than-usual COVID risk, and lets you limit numbers entering.
Why Is Occupancy Monitoring A Big Deal?
Occupancy monitoring means you don't have to hire as many workers for each of your spaces to enforce social distancing (which can save you thousands of pounds a month).
And you don't risk noncompliance with any regulations that governments decide to impose.
Plus, it gives you information on how people move through your spaces that you could use to keep people distanced and therefore reduce the risk of COVID being transmitted. That saves your business's reputation, and can prevent staff from being put out of commission for two weeks or more.
Occupancy monitoring is much better than manual head counting — which is prone to error, and takes up your employees' valuable time. Plus, it gives you more data than a simple head count would.
What Else Can Occupancy Monitoring Do?
Occupancy monitoring is good for a lot more than just COVID safety. In fact, businesses were using occupancy monitoring before the pandemic.
You can use occupancy monitoring to:
Know how many people are entering and exiting your space in in real-time.


Understand the directional flow of people going through your space.


Know when and how often you need to clean your space.


Identify which spaces are being unused so you can repurpose them.


Spot trends in customer behaviour using historical data, and by overlaying additional data such as weather for those days, further insights can be gleaned.


Understand how well a marketing campaign is working by seeing how many more people than average come in.


Identify how much office space you need by tracking how space is being used.


Use comfort technology (like HVAC systems) smarter and more effectively.


Know occupancy for both adults and children whilst remaining GDPR compliant.


Better understand what a "safe" upper occupancy limit is, so you can maximise use of your facility without putting public health in jeopardy or risking an outbreak among your employees. (And even in a post-COVID world, this will have fire safety applications.)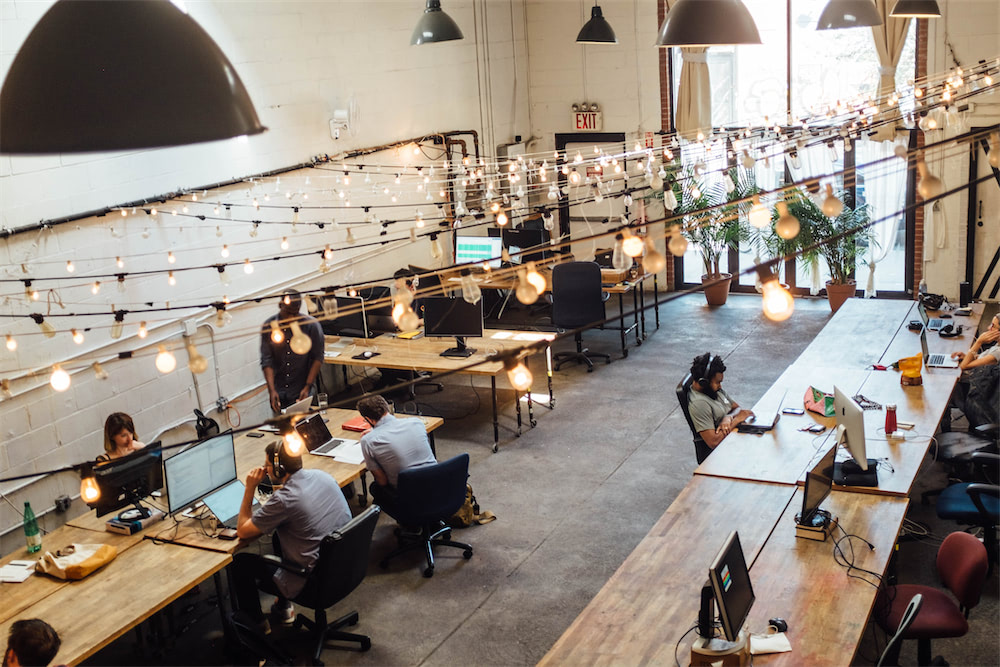 What Types Of Businesses Use Occupancy Monitoring?
If you've got employees or customers in your building, chances are you could benefit from occupancy monitoring. Here are some examples of businesses that frequently use occupancy monitoring:

Visitor Attractions
Visitor attractions (such as museums and aquariums) can use occupancy monitoring to gauge which of their attractions or rooms are most popular, giving them valuable data about their business, that can also be used to justify funding.
They can also use occupancy monitoring to determine their maximum safe capacity under COVID guidelines (including counting children), and then enforce that capacity. (In fact, our clients using occupancy monitoring to enforce social distancing guidelines, are saving significant money on employee costs, in some cases thousands of pounds.)
Finally, attractions can use data on when people leave to sell additional tickets without violating COVID guidelines — which can easily boost revenue.

Commercial real estate managers
Commercial real estate managers can use occupancy monitoring to keep tabs on foot traffic in and around their space. This helps them determine what their space is worth, and makes sure they get their fair share of rent.
They can also use data from occupancy monitoring to use things like heating and HVAC systems "smarter" — and not waste money temperature-controlling rarely used rooms.
Finally, real estate managers responsible for cleaning their buildings can use occupancy monitoring to determine how often they need to clean each space. They may be able to save money by cleaning unused spaces less often without jeopardising safety

Retail stores
In addition to the obvious COVID-safety applications, retail stores can also use occupancy monitoring to identify times when the store is usually crowded, which can help them know how many employees are needed on any given day at any given time.
The same data can be used to assess the effectiveness of marketing campaigns designed to draw people in-store.
Directional insights identify heavy traffic areas and enable stores to adapt their layout accordingly.

Quick Service Restaurants
Quick Service Restaurants want to know how many people are coming in and out, how often people are using the bathroom, and — most importantly — whether people are following COVID guidelines. Occupancy monitoring can help them track each of those variables.
This is particularly useful for those restaurant chains who are often too far away from the action to accurately monitor trends by themselves. Occupancy monitoring provides them with more data with which to compare multiple locations, helping them run tests better.

Workspaces
As people start working in person again, businesses need to figure out how they can do so safely. Non-essential in-person work has never been done in a COVID world before, so we're going to have to "re-learn" how to work in an office space.
Occupancy monitoring can help identify what spaces are being used and what spaces are not being used. This allows them to use their space more intelligently.
Occupancy management can also help workspaces keep tabs on how many people are coming into work — which is useful for creating and enforcing remote working protocols and maintaining a COVID-safe environment.
This is also applicable to shared office spaces to ensure all employees are complying to these new regulations.



Where Most Occupancy Monitoring Systems Fail


Many other occupancy monitoring companies will install the system themselves. This means engineers have to come to your building and install each sensor one by one.
This is just as expensive and time-consuming as it sounds, and it's completely unnecessary. You can install our system yourself. It's easy, it'll take only 20 minutes per device, and if you have any issues, we'll show you how to do it.
Plus, due to the expensive and lengthy installation process other occupancy monitoring services can tie you into long-term contracts — sometimes up to 5 years. That's bad news for any company, but it's especially harmful if you're only looking to get occupancy monitoring for the short-term to deal with COVID (or if you want to see if occupancy monitoring is right for you before committing long-term).
Our agreements are much more flexible, meaning you're never trapped in a long-term commitment.

How Does Occupancy Monitoring Work?

Overhead sensors are installed at your entrances. (If you have multiple entrances, then you can link multiple sensors together to monitor a single space.) Images captured are anonymised at the device level before being sent to the cloud to be processed. Then, users can view the data in a dashboard, where they can monitor real-time data for one or multiple spaces or sites.
You can also set up customised alerts to notify you when a predefined number of people have entered your space (and you're getting close to your maximum safe capacity), thereby enabling you to take the appropriate measures at the right time.
These sensors are designed to be non-invasive: people will barely notice them as they go about their business.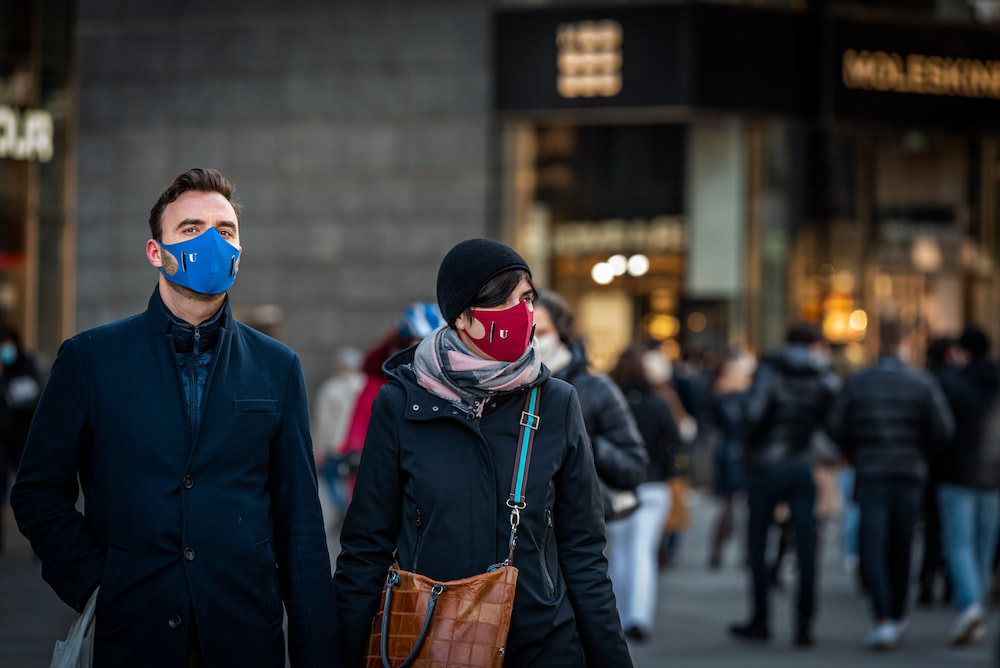 Is Occupancy Monitoring Right For My Business?


Whether or not your company should try occupancy monitoring boils down to 3 questions:
Can occupancy monitoring make your business safer?

COVID-19 is still a threat, and we'll probably need to take it seriously for a long time. Occupancy monitoring can make sure that current guidelines are being followed within your business, meaning your customers and employees will be and feel safer. If people are going to be in close proximity to one another inside your business, then occupancy monitoring is an easy and cost-effective way to reduce your risk.
Can occupancy monitoring save you money?
Hiring employees is expensive. If occupancy monitoring can take the place of an employee — say, for counting customers inside your facility, or for enforcing social distancing guidelines — then it's almost certainly worth it.
Occupancy monitoring can save you money in other ways, too. For example, it can inform you on where and when you'll need to use heating and air conditioning systems, and it can identify space that can be repurposed (or given back to the landlord).
Can occupancy monitoring make your business more efficient?
Occupancy monitoring can give you data on how your customers and your employees use your space. This can help you make more effective marketing and store layout decisions, determine how many employees you're likely to need on any given day, and improve efficiency in many other ways, too.
We're living in an age where people use data to make decisions. Data makes businesses smarter and more effective. And occupancy monitoring gives you valuable data on what's happening in your business.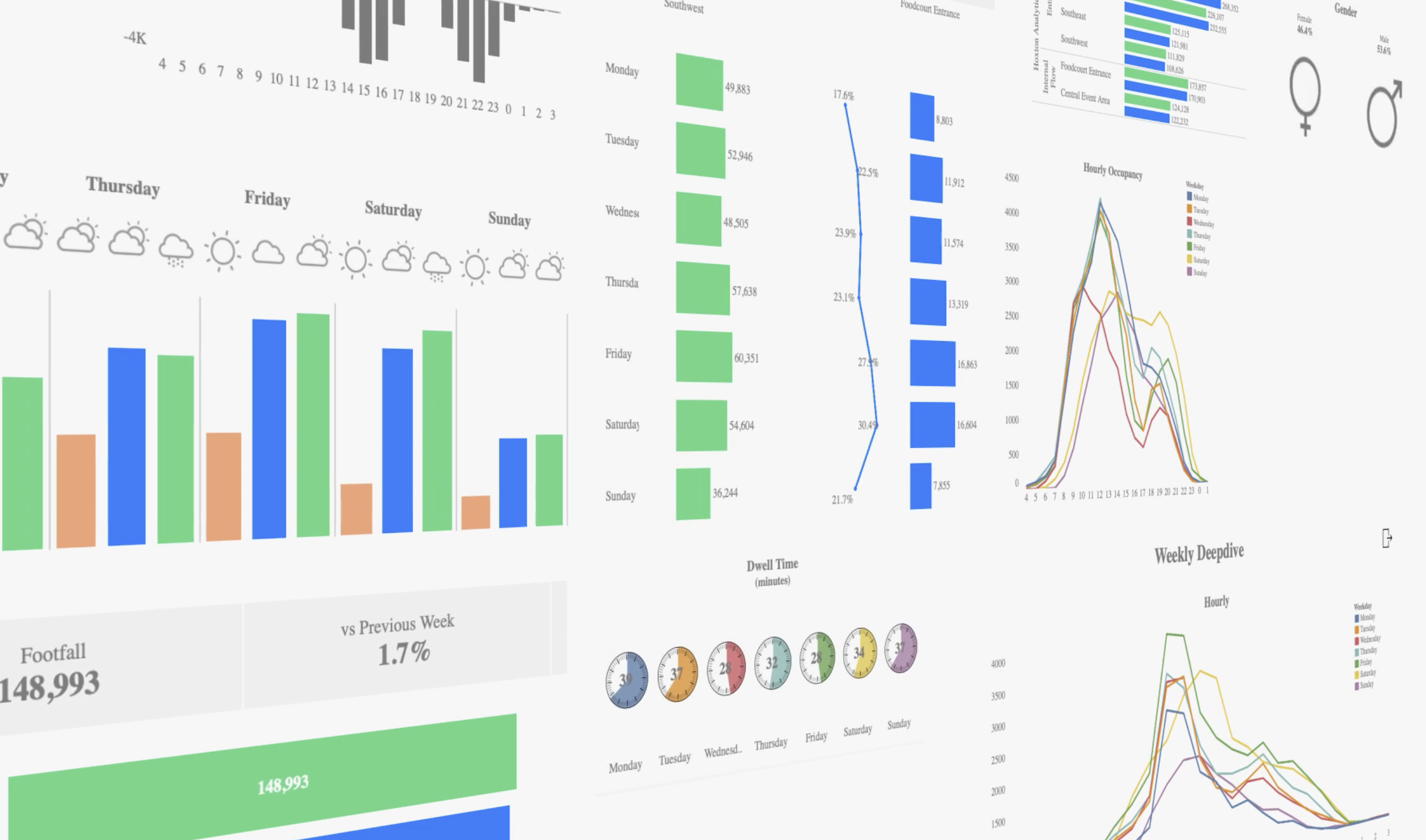 How Do I Learn More?
Schedule a call with us today to learn more about what occupancy monitoring can do for your business.